Michael E. Byczek, Software Engineer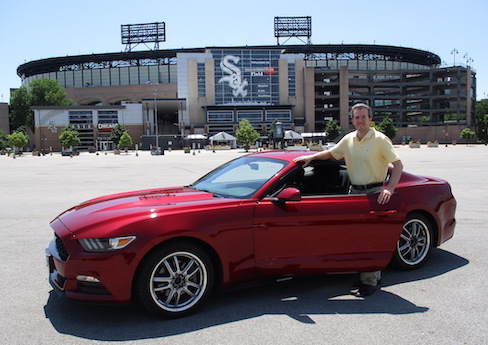 Michael E. Byczek is a technical consultant with professional software and hardware experience.
Background in computer science and electrical engineering.
Eight information technology certifications, including system administration.
Licensed Illinois attorney and managing real estate broker.
Focus of data analytics, database administration, and software development.
Technology:
Python, Java, Objective-C, Swift, JSON, XML, PHP, HTML, CSS, JavaScript, NodeJS, AngularJS, C, C++, Perl, and Assembly Language.
MySQL, PostgreSQL, MongoDB, LAMP (Linux-Apache-MySQL-PHP), Apple FileMaker, JSON web services, and Oracle.
Engineering and disciplined approach to software development through agile techniques and the scrum framework.
Data analytics, mathematics, finance, object oriented programming, databases, system level, scripting, and CGI.
Translate business challenges into data solutions and gain insight from data through predictive, descriptive, and prescriptive analytics.
All aspects of Microsoft Office 365 and Excel 2016 with emphasis on pivot tables and underutilized, yet powerful analytical capabilities.
Algorithms for computer science, generalized data structures, and specialized data science categories.
Certified Mac OS X and Linux system administrator. Mobile app development for iOS, Android, and Windows.
Google, Microsoft, Amazon, and Oracle cloud-based services for hosting, development, big data, and analytics.
Apache Hadoop framework to process large data sets consists of MapReduce, YARN, and HDFS with Spark, Pig, Mahout, and Hive.
Comprehensive security strategies to reduce the impact of cyber risk with emphasis on an overall information security framework.
Review and production of digital files. The Electronic Discovery Reference Model (EDRM) consists of multiple stages for analysis.
Manage the life cycle of a legal matter through technology such as calendars and document management.
Profile
Contact Details and Online Form


---

Michael E. Byczek
Chicago, Illinois
312.434.9409
Email: michael@byczek.pro

Full Site or Mobile Version
Current View: Mobile



Copyright © 2017. Michael E. Byczek. All Rights Reserved.